Welcome
Thank you for visiting my site. It is my desire to be a help and encouragement to you.

Please note that all printed resources on this site are downloadable and free of charge, provided that it is for your own use and is not reproduced or sold for profit.

The same permission is granted to small group Bible studies such as Sunday School classes.

All downloaded materials may be reproduced, but may not be sold for more than the cost of reproduction.

Dr. Jennings' Site will be remodeled soon. Be sure to check back in late May 2019, and new content will be added.


New Book by Dr. Jennings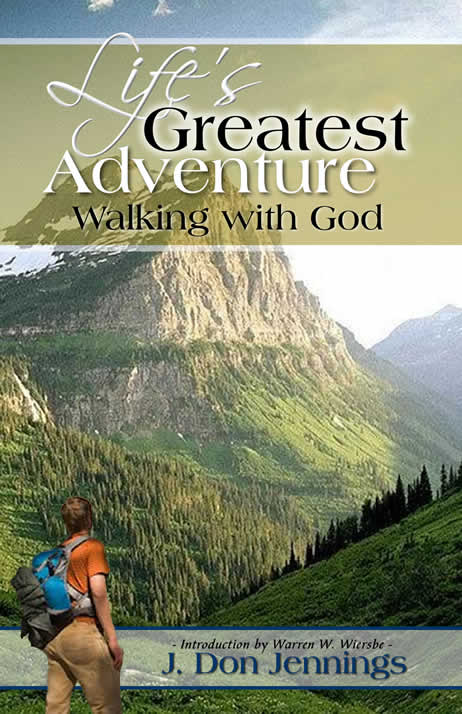 Life's Greatest Adventure was released in 2012. It contains 16 lessons for developing a walk with God.
Here are sixteen practical studies on biblical discipleship principles that apply right where sandals meet the sidewalk!
Inquisitive believers will discover answers to many of life's perplexities and Christian leaders will find fresh approaches to communicating heavenly truths in a down-to-earth manner.
"I like the theme of this book. It presents practical studies about the believer's walk with God and helps us better understand what the Christian life is all about." (Dr. Warren Wiersbe, Internationally known author & speaker)
"The book is Biblically instructive, interestingly full of mind-catching, heart-reaching and clarifying illustrations. It is written in a concise, outline manner which will make the book an easy tool for teaching and discipling others." (Dr. Richard Christian, Pastor, Evangelical Church Bermuda)